Everyone likes to decorate their home with a useful add-on, and one such accessory is an aquarium. An aquarium is saltwater or miniaturized freshwater ecosystem. It includes aquatic animals and plants. Most of the aquaria are transparent for display crustaceans, fish, small reptiles. But that's not enough. Similar to humans, aquatic animals demand something interesting. In this case, the best aquarium volcano decoration becomes a priority. If you agree with it, keep reading to know how you can easily décor your aquarium.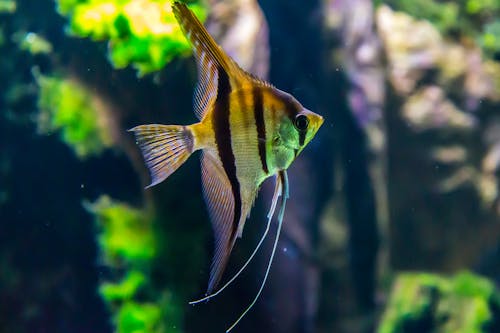 Aquarium Volcano Decoration
Add-on like artificial aquatic plants, corals, and aquarium stone, and erupting volcano create a unique effect for your aquarium. It comes with a kit that contains LED light, an air stone bubble, and volcano ornament. This can add beautiful and excellent effects and increase oxygen for your reptiles and fish tank. The air stone can be easily installed, and the spotlight reaches a more smooth or flat surface. Airline tubing is responsible for bubbles. It is available in various types, color, material, weight, dimension, and features. Nearly all accessories offer some benefits. These benefits not only successfully impress aquatic creatures but also please your eyes every time you see it.
Aquarium Decoration Benefits
Offers Long-Lasting Beauty
The decorations such as coral and artificial plants enhance the appearance of your aquarium and make it look colorful. However, it will not affect the water type no matter be it brackish water or freshwater. Since it is artificial, the fish won't die upon eating it. That's what makes them durable and increases the physical appeal.
100% Safe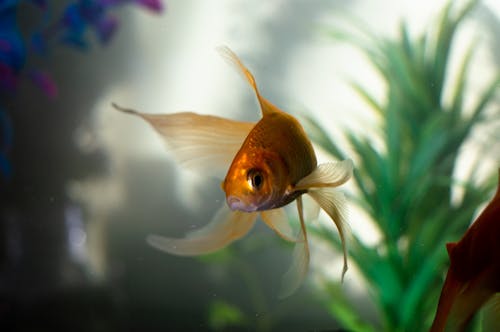 Add-on offers the most appealing quality because it owns the inability to react with different components. So, there is no chemical reaction inside the seawater. They are free from and harmful pest like snails and doesn't undergo decomposition. However, it is suggesting that you should take them out and clean them individually. On the surface of the water, some minerals and traces of natural items may deposit.
Cost-Effect Volcano Decoration
Your aquarium requires only initial cost and nearly no maintenance cost. The corals, artificial plants, and volcano don't get affected by aggressive conditions.
Offers Immediate Results
Artificial accessories improve aquarium appearance within minutes. Thus, you don't have to purchase extra accessories from the supermarket. Placing the items at appropriate locations makes it look great.
Decoration Is Flexible And Fun
Similar to other décor forms, your choice of add-on may be limited. However, the exciting thing is that it offers an attractive look, especially artificial corals.
Wish to add beauty and texture to your aquarium? Try volcano decoration that offers unique effects. Thus creating a volcanic emission.
Conclusion
Give your place a beautiful view by introducing marine add-on. Hand-painted volcano is non-toxic, harmless, safe, and eco-friendly. Thus, it complements well with other things like coral, and artificial plants. Also, it offers extra oxygen to your seawater creators like fish and turtle using an air pump. In the long run, it benefits your place. It will add beauty to your place. Also, it is easy to install. You can keep it at home or in the office. You will admire it once it's installed. It is easy to get and apply. Also, it adds a good touch to your office. All-in-all, you must try it. Fish will get a buddy to play with. You can select a small or big size.