Aquarium safety, especially electrical safety, is an important subject to think about. An aquarium can turn into your worst nightmare if the water meets faulty wiring or damaged electrical equipment. Everyone should know the basics of managing an aquarium, which includes the management of electricity supply as well. 
Removing Aquarium Electrical Supply
There are certain conditions when you should remove the electrical supply of your aquarium. This step is most important before you decide to put your hands in the aquarium water. But, many people ignore this many times. Surprisingly a low strength of the electric current can give you a painful electric shock.
A current of 10 milliamps gives a painful electric shock, while any current beyond 50 milliamps is considered fatal. Hence, it would be wise to turn the supply of electricity off before putting your hands inside.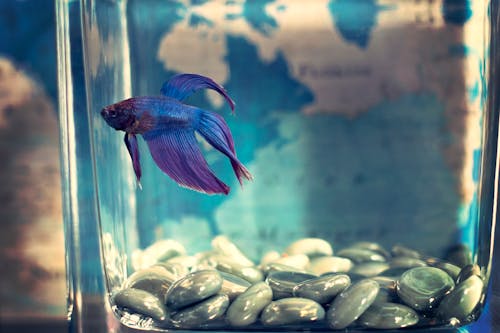 Minimal Aquarium Electrical Risks
Modern aquarium equipment and electrical accessories are designed to withstand the underwater condition. Hence, the risks are minimal these days. However, it is still essential for people to stay aware of the electrical supply. After all, any equipment is a device, which can get damaged and result in hazardous conditions. 
Choosing The Right Aquarium Electrical Source
If you plug your aquarium device into a regular switchboard, it won't stop the power supply if the equipment gets damaged. It will result in the leakage of electrical energy, which can cause an excruciating shock.
But you can still deal with the issue However, it requires an investment. You can install an ELCB or Earth Leakage Circuit Breaker into your aquarium's wiring system. 
These devices consistently monitor the supply of current in neutral and active wires. If the circuit shows any sign of leakage, the device breaks the supply instantaneously. It happens beyond a predefined current loss that ranges from 10-30 milliamps. For an aquarium, 30 milliamps will be perfect. 
Electrical Safety From Main Switchboard
You can find an ELCB to install into your home's main switchboard. This way, this device will protect every powerpoint available in your house, including the power outlet of the aquarium.
Moreover, you can take help from a professional electrician to get it installed safely to the switchboard. 
Wall-Mounted Electrical Safety Device
You can replace your regular wall socket with wall-mounted ELCB. It looks pretty similar and gives no hassle in the installation process. However, if your plug has a ring-type circuit, then, asking help from a professional electrician would be a smart decision. 
Portable ELCB Models For Electrical Safety
Portable models of ELCB serve as self-contained units. You can plug these devices straight into any standard socket and then, plug in the aquarium equipment. This device offers the ability to sue only when you need it. 
Final Takeaway
You can choose whether to use ELCB devices or not. However, the safety of your family members and fish will depend on the measurements you take.
Moreover, you won't be able to feel relaxed if all the time you are worried about a potential electrical hazard.
So, make wise choices whenever setting up your aquarium.